Newtown Remembered:
An Oral History
Town Historian Daniel Cruson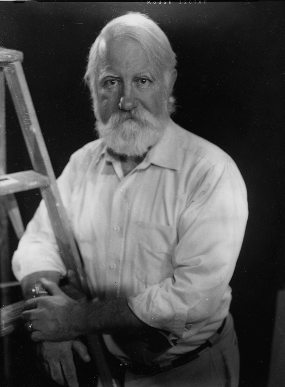 (Image Courtesy Don Brooks)
Click here to read the full oral history
Daniel Cruson is an educator, town historian for Newtown, author, and speaker. He is active in a number of organizations dedicated to the research and preservation of local history. He has been a member of the historical society in Newtown for 48 years, having served as its president for five years in the early 1990s. He was also a charter member of the Easton Historical Society and served a number of years on its board of trustees as vice-president. In addition, Dan is active with the Heritage Preservation Trust of Newtown, Society of American Archeology, and the Archaeological Society of Connecticut where he served as president. In 2005, he served as the chairman of the Newtown Tercentennial Commission.
Dan is a retired high school teacher who designed and taught courses in anthropology and local history. His abiding interest in these fields has led him to do extensive research and writing on the history of the towns of central Fairfield County, including Easton, Redding and Newtown, as well as conducting several archaeological investigations in these towns in an attempt to learn more about the lifestyles of their past citizens, both historic and prehistoric. His attempts to acquire more information about the early history and culture of this area has also led him to investigate deeply the subjects of rural slavery, vintage photography, early Connecticut architecture, colonial and post-colonial road building and early cemeteries and their grave markers.
In a continuing attempt to disseminate information on the early history and culture of central Fairfield County, Dan Cruson has lectured and conducted adult seminars. He has published 140 essays in The Rooster's Crow, the Newtown Historical Society's newsletter, and 15 books and 8 monographs. A full bibliography appears at the end of this oral history.
(Updated and adapted from About the Author in Dan Cruson's 2011 book, Putnam's Revolutionary War Winter Encampment)